Solar power system assembling practice
The sales volume of solar panel made in Taiwan is among the best successful candidates, yet it is not generally used in Taiwan.
Moreover, the install fee of the solar system is so expensive in the worldwide.
Based on the development of green energy in the future, Eyemax designed the "Solar capture VR",
which combined VR technology and solar power system assembling practice.
Hoping to let more people know the knowledge of solar power system and install it by themselves
and use it to apply for more install and assembling applications.
Wearing VR equipment, operating the solar equipment and finish the solar power system.
Generating and store the power after the sunlight.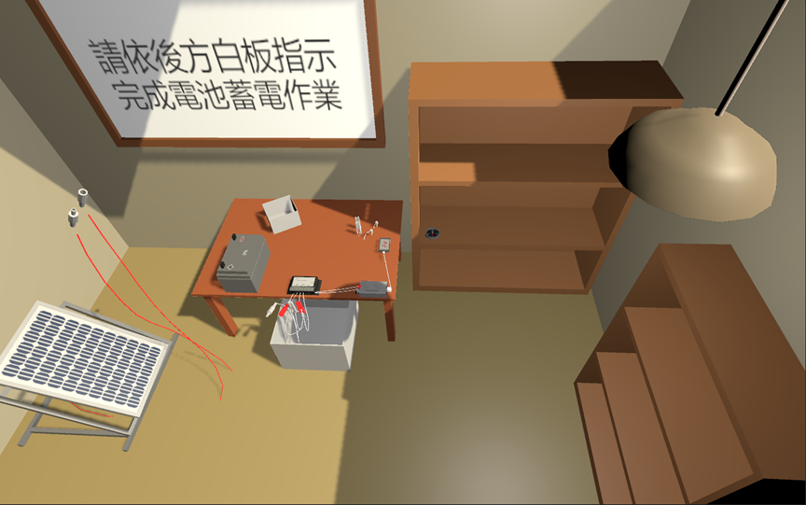 There will be a letter after users enter the program, informing it is about to blackout, please store the power before it does.
The parts of solar power system from the left to the right are storage battery, controller and transducer.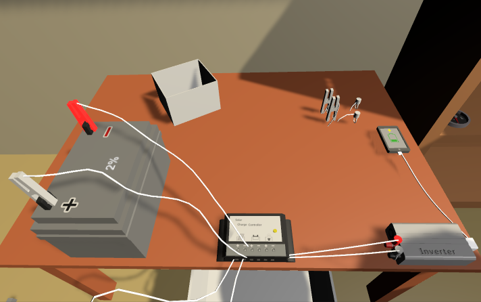 The exposed view of solar power system charger.
It can begin to charge after the whole system is installed.