From Virtual to Reality, Eyemax provide unique immersive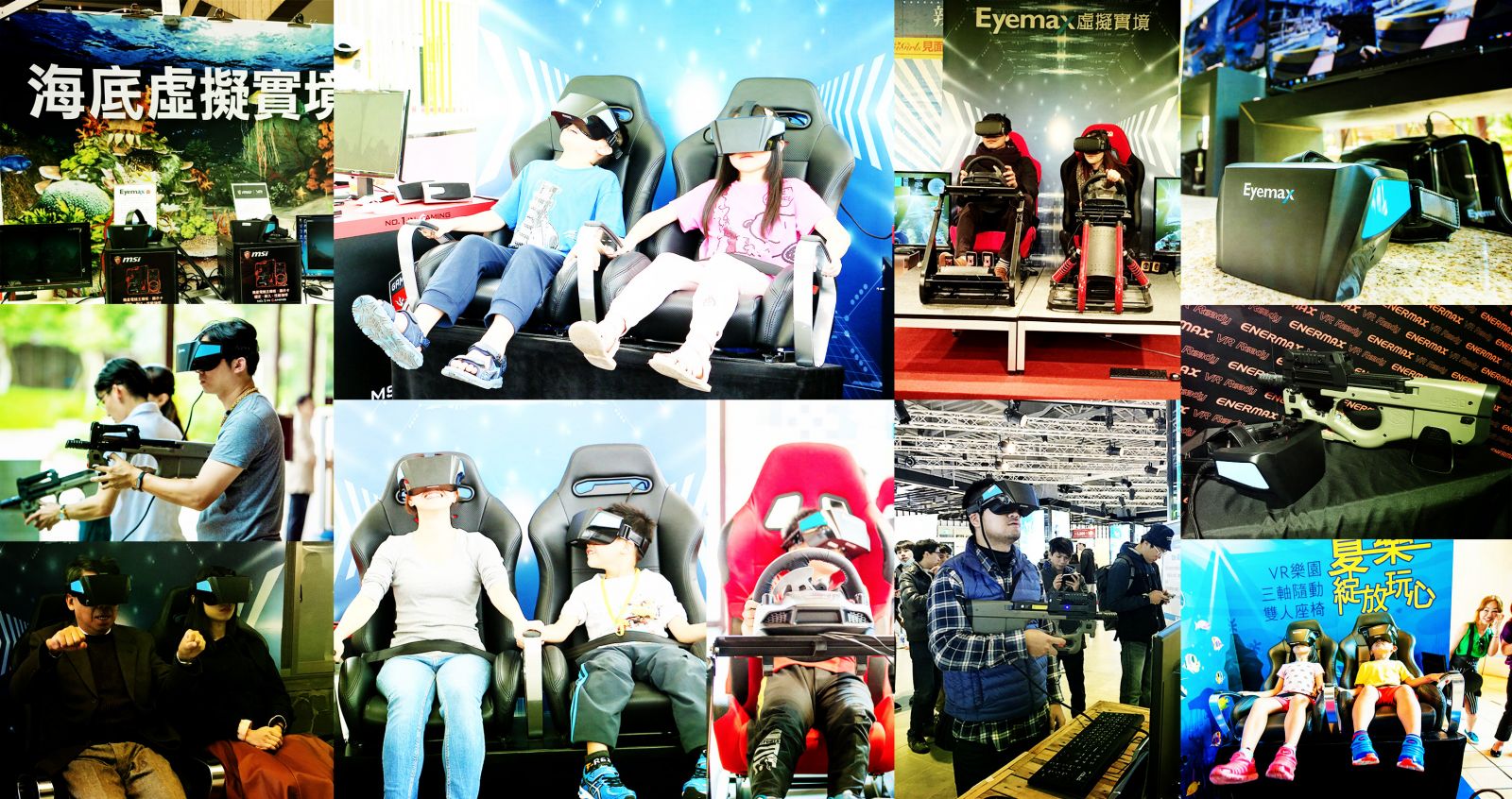 Eyemax Technology Holdings Ltd. is the first company to sync "wearable virtual reality HMD" and "Virtual Reality Dynamic machine" of the company, in addition to use mobile phones, desktop computers, but also extends to the use of somatosensory through visual reach, coupled with a sense of the upper body of the machine at the same time as the video player to swing by a synergistic effect between the two, fully into the experience of those who led the Virtual Reality in time and space.
"VR; Virtual Reality" is to use a computer to simulate a three-dimensional virtual world, through a special wearable devices (Virtual Reality HMD), people seem to enter the real world, in this three-dimensional space, the experience of those who not only can follow the movement, but also to interact with the shuttle through the joystick!
Eyemax Technology Holdings Ltd. has been committed to the application and development of Virtual Reality gaming, the first "Eyemax Virtual Reality Store" was established in Taiwan Taichung Feng Chia district, to achieve a true "Dynamic Machine Experience," seen through the eyes, a sense of the body, so that those who experience and true sense of Virtual Reality, the shock power! In the future, Eyemax Technology Holdings Ltd. will continue to explore more of the Virtual Reality of goods, provide a dedicated platform for a Diversified networks, creating a convenient consumer market.
Thank you for your interest in 'Eyemax'!
For further information, please send us email or contact us:
Email :
Rm 2113, Level 21 Landmark North., 39 Lung Sum Avenue., Sheung Shui, New Territories. Hong Kong
---
Eyemax VR Innovation Institute Taiwan:
12F., No.32, Fengsheng 1st St., Xinzhuang Dist., New Taipei City 242, Taiwan (R.O.C.)
Tel: +886-2-5596-0680
---