V2R (Virtual Reality to Reality Internet of Things)
Connecting to the Internet and experience the brain new smart life.
The main functions of V2R are massage chair, monitor, lights and media.
The background is connected to the Central Weather Bureau, changing with the weather.
And it can be used in a wide range and places, such as entertainment facility, hotels, shopping mall and rest area.
▼Only need to move your head to control and enjoy the massage chair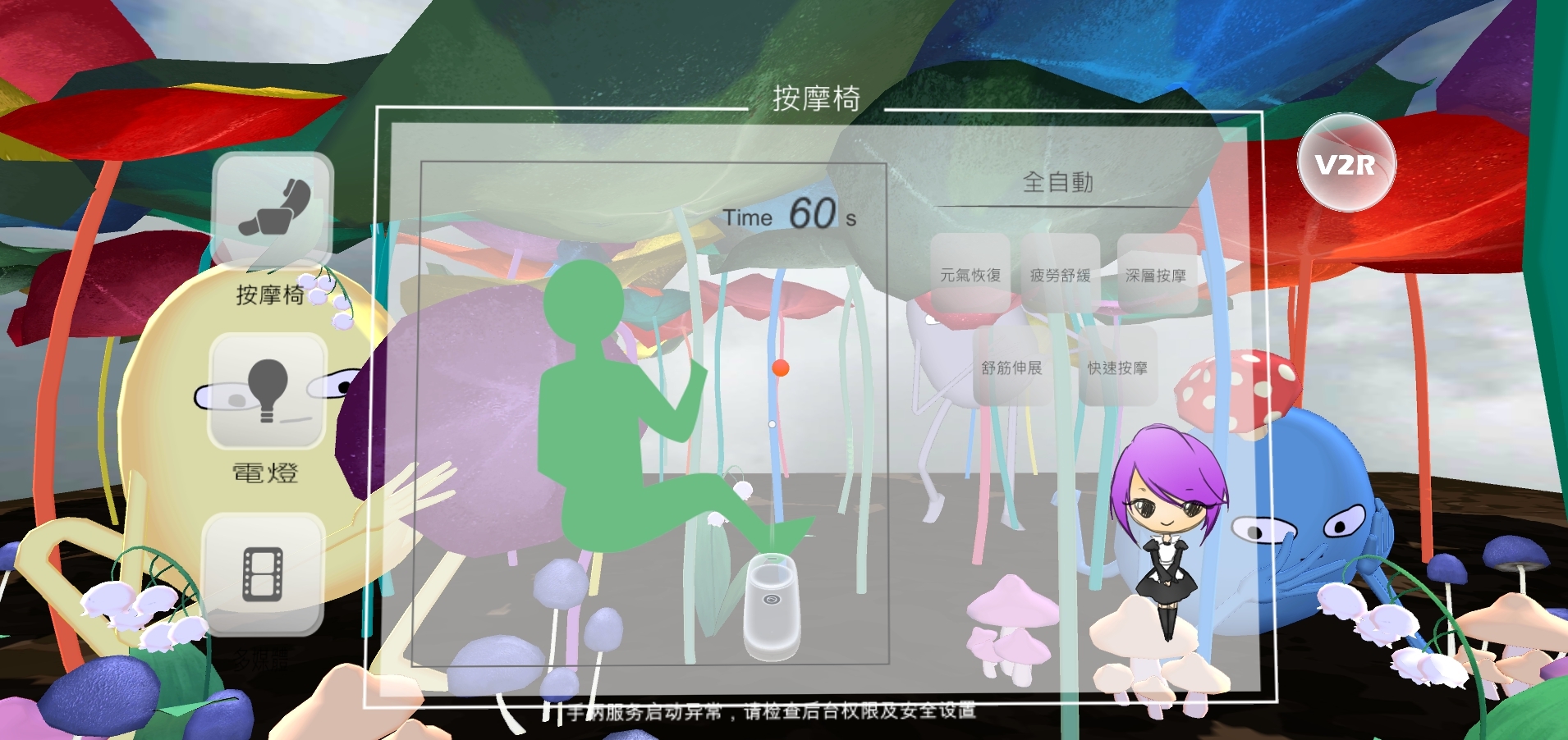 ▼Besides the massage, you can also turn on the lights and watching videos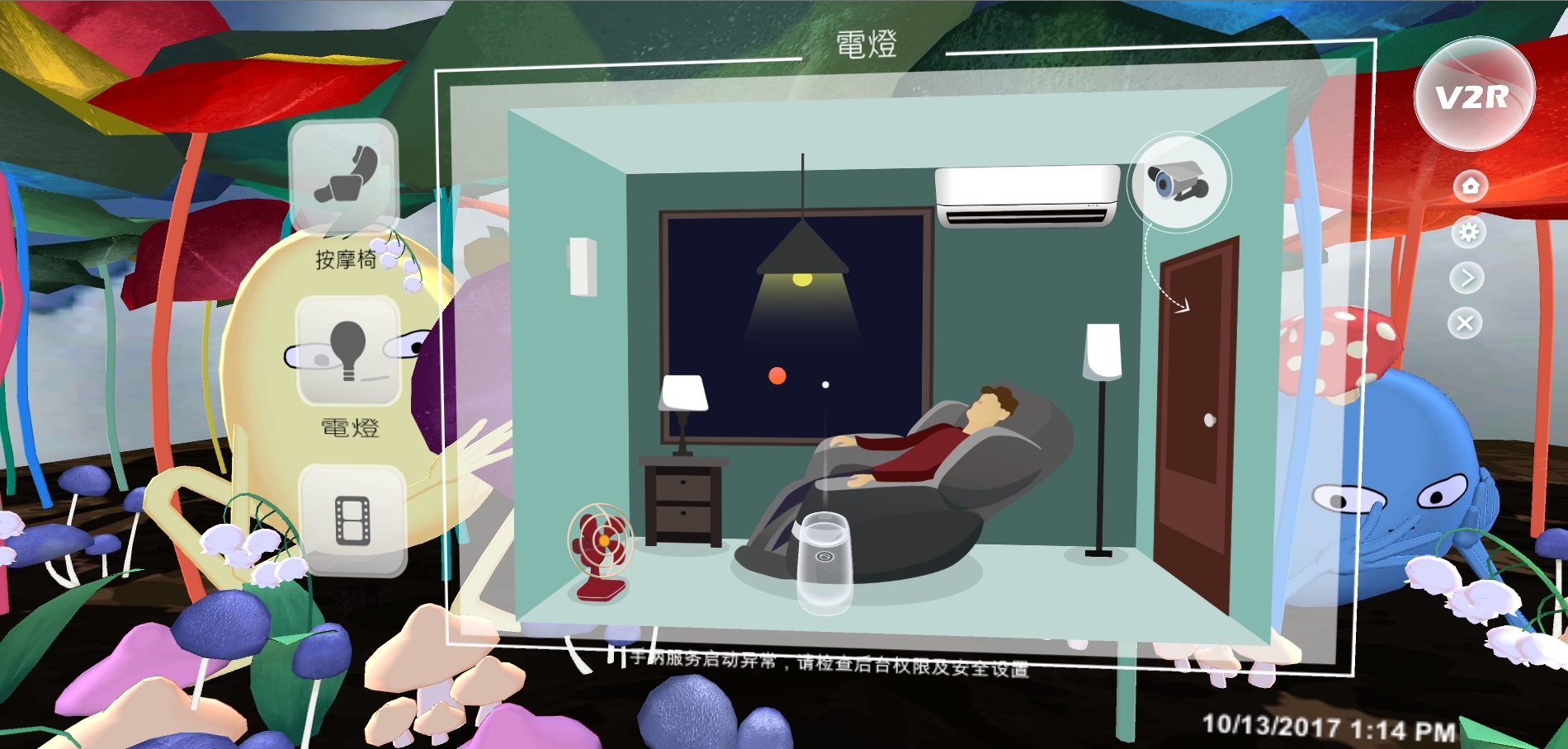 ▼Switching scenes as you want