Virtual Paramount game series working through keyboard or joystick with VR headset,
players can get their bargaining chip from the front desk and play gambling games after they enter the gaming lobby.
There are 3 games in this content, including Blackjack, Sic Bo, and Russian Roulette.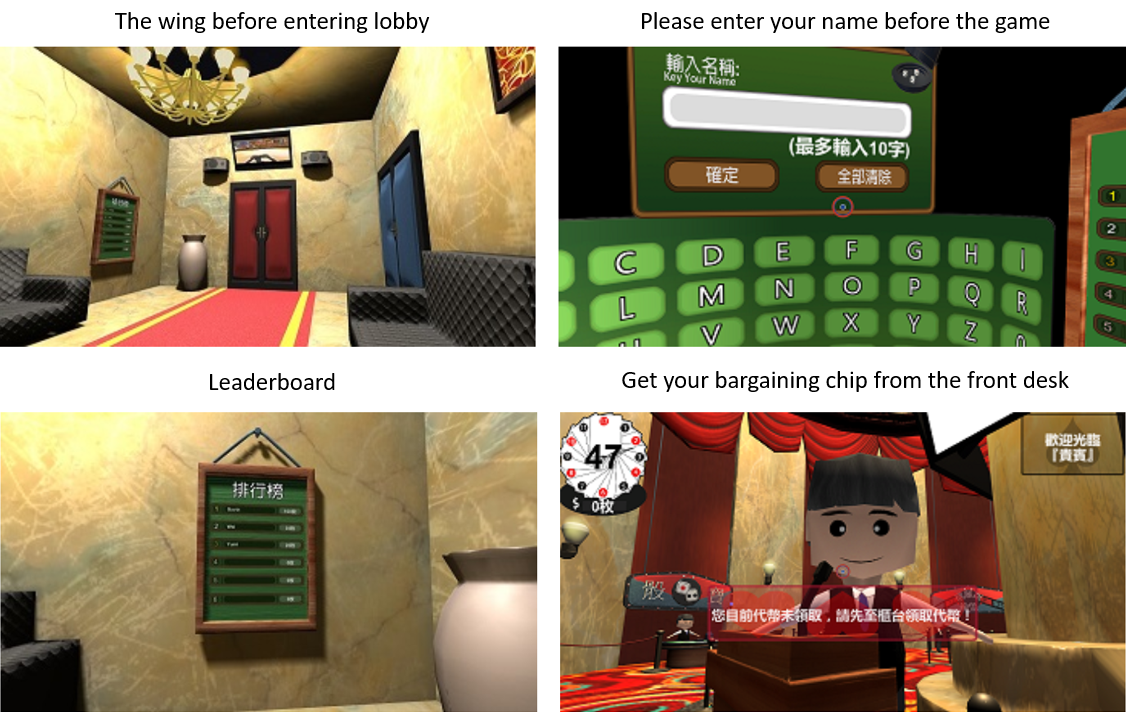 1. Blackjack
Blackjack is a very classic game in casinos.
The dealer will give players 2 cards in the first place, after the bargaining chip is put, players can decide whether they want the dealer to give more cards or not and make their card number the closer to 21 the better and compare their card number with the dealer.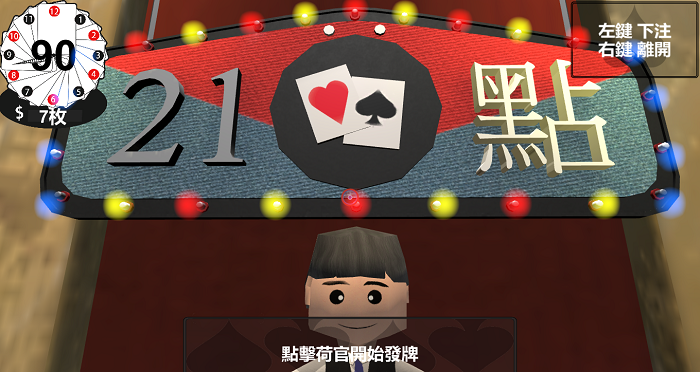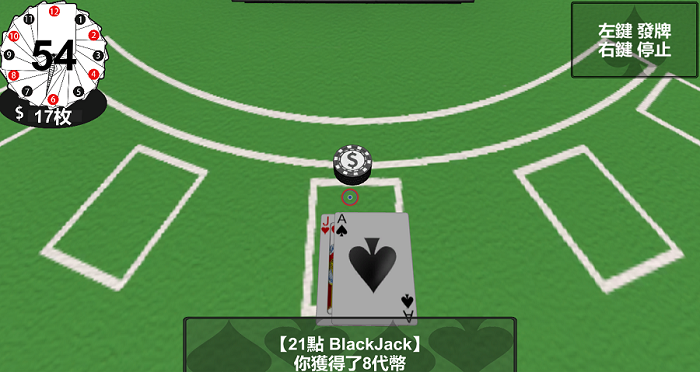 2. Sic Bo
There are 6 sides of the dice, and the chance of each one of them is the same.
Are you lucky enough to throw the same side of every dice?
There are 2 ways to compare your points to the dealer, comparing yours is the "big" or "small" number, 4~10 points is the small one and 11~17 points is the big one.
Come and enjoy the game!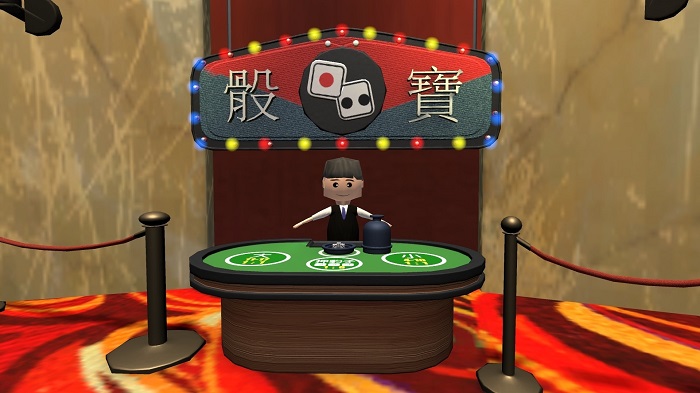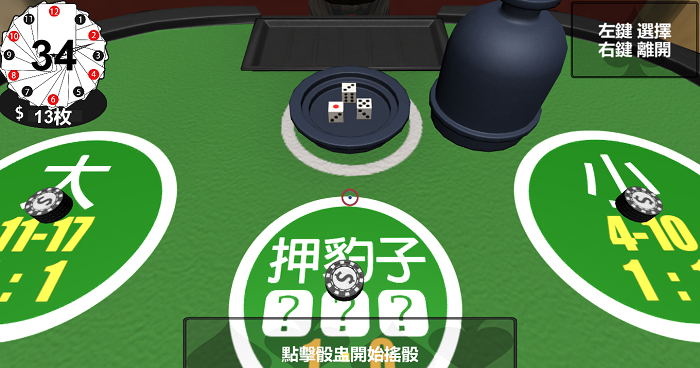 3. Russian Roulette
Russian Roulette is one of the common gambling games.
The dealer will throw the little white ball while the roulette is spinning, will the fate stand by your side?